---
We are proud of our strong reseller network and committed to supporting and promoting their efforts. If you prefer to buy our products from our resellers, we encourage you to do so. Whether you purchase from a reseller or from us, remember your products are still backed up by our support teams.
Partner Benefits
Lower costs, increase customer satisfaction, and generate add-on revenue! Become a MagicSpam Partner and resell anti-spam protection. As a partner, you can enjoy:
Reduced email support costs
Simple-to-install, and easy-to-use software
World-class 24/7 support
MagicSpam is actively looking for hosting service providers to become GOLD Resellers. As a GOLD Reseller you have direct access to our licensing engine, control your own sales, and can bundle MagicSpam Spam Protection with your offerings, such as cPanel, Plesk, MailEnable and more. Feel free to contact sales@magicspam.com directly for more information.
---
GOLD Resellers
GOLD Resellers are our most trusted partners, and may even bundle our products directly with their offerings, and provide additional support in addition to our own professional support team.
---
The Most Complete Panel Solution for Web Hosting, Parallels Plesk Panel is the only web hosting control panel with integrated web design, SaaS storefront and billing. Parallels Plesk Panel delivers maximum profits for growing service providers.
---
MailEnable is the system software that companies and Internet Service Providers use to provide messaging and collaboration. The mail server software provides a powerful, scalable hosted messaging platform for Microsoft Windows. The software offers stability, un-surpassed flexibility and an extensive feature set which allows you to provide cost-effective mail services.
---

Contamos con mas de 10 años de trayectoria en soporte de soluciones OpenSource con foco principal en el Correo electrónico, tenemos una gran experiencia en desarrollar implementaciones muy complejas. Actualmente Linware soporta en Latinoamérica más de 2 Millones de casillas de correo en distintas verticales como Telcos, ISPs, Bancos, Gobierno, Manufacturas, Servicios Públicos, etc.
---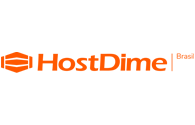 HostDime is a global company with operations in eight different countries including Brazil. For the last 14 years, HostDime Brazil has been operating state of the art Data Centers in São Paulo and Paraíba. Our Data Centers offer multi-redundant solutions in connectivity, climate control, physical security and energy availability. HostDime Brazil serves more than 3000 clients from various business segments located in Brazil.
---
SILVER Resellers
SILVER resellers are trusted partners who offer our products directly with their offerings.
---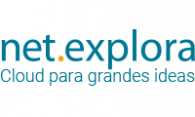 Nube de clase mundial, con latencia casi cero para el mercado Chileno debido a nuestra presencia y facturación local con soporte en español. Por casi 2 décadas, hemos ofrecido soluciones tecnológicas para quienes buscan maximizar el éxito de sus proyectos a través de nuestro portal de servicios online, asegurando fluidez y continuidad en la operación, garantizando la mejor experiencia para nuestros clientes y sus usuarios.
---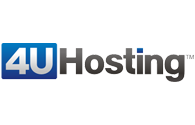 4UHosting has been a successful UK Web Hosting brand for more than 16 years. We are a small, friendly company with a strong focus on customer service and great value for money. We have a very loyal customer base and many of our clients have been with us for five years or more. Most of our new business comes from recommendation. This is a true testament to our hard work.
---
BRONZE Resellers
+
And here is a sampling of the rest of our MagicSpam Resellers, please choose one in your area.
---