---
We are proud of our strong reseller network and committed to supporting and promoting their efforts. If you prefer to buy our products from our resellers, we encourage you to do so. Whether you purchase from a reseller or from us, remember your products are still backed up by our support teams.
Partner Benefits
Lower costs, increase customer satisfaction, and generate add-on revenue! Become a MagicSpam Partner and resell anti-spam protection. As a partner, you can enjoy:
Reduced email support costs
Simple-to-install, and easy-to-use software
World-class 24/7 support
MagicSpam is actively looking for hosting service providers to become OLD Resellers. As a GOLD Reseller you have direct access to our licensing engine, control your own sales, and can bundle MagicSpam Spam Protection with your offerings, such as cPanel, Plesk, MailEnable and more. Feel free to contact sales@magicspam.com directlyfor more information.
---
GOLD Resellers
GOLD Resellers are our most trusted partners, and may even bundle our products directly with their offerings, and provide additional support in addition to our own professional support team.
The Most Complete Panel Solution for Web Hosting, Parallels Plesk Panel is the only web hosting control panel with integrated web design, SaaS storefront and billing. Parallels Plesk Panel delivers maximum profits for growing service providers.
-->
---
MailEnable is the system software that companies and Internet Service Providers use to provide messaging and collaboration. The mail server software provides a powerful, scalable hosted messaging platform for Microsoft Windows. The software offers stability, un-surpassed flexibility and an extensive feature set which allows you to provide cost-effective mail services.
---
SILVER and BRONZE Resellers
And here is a sampling of the rest of our MagicSpam Resellers, please choose one in your area.
---
The HostFactory provides all-inclusive web hosting packages with: PHP5, MySQL, One-Click Setup for Joomla, Typo3, WordPress, etc., unlimited mailboxes, POP3, IMAP, SMTP over SSL, webmail, cronjobs, FTP, SFTP, SSH, scheduled backups, and much more. What sets HostFactory apart from the competition? No setup fees, instant activation, flexible plans (Upgrade Anytime), and professional Customer Support provided 365 days a year. HostFactory is a great web hosting solution for webmasters, hosting companies, and resellers.
---
CNET called us "Best all-around: One World Hosting offers the best over-all service and succeeds where the others fail: tech support is rock solid." When you need world class web hosting, state of the art security, and unmatched reliability, there is only one choice: One World Hosting.
---
There are many reasons for you to choose Unlimited Web Hosting as your hosting partner - simple but comprehensive products, unlimited features, outstanding value and heavy investment in our hardware and infrastructure - to list but a few. We know the value of a happy customer, and we'll endeavour to bring you the very best service, value and experience of personal and commercial hosting.
---
Offering fully proactive server management and security, web hosting strategies, and consulting that includes options for dedicated servers, virtual servers, and shared web hosting plans.
---
At Smart Hosting, we believe that you should want to be with your hosting provider, not because you're contracted to. We are proud of our excellent uptime record and superb customer service - not to mention our great prices! So come and "Get Smart" today and see what you've been missing.
---
As a leading provider of website design and web hosting services in Nottingham, getyouonline.co.uk offers a reliable and competitive hosting platform for businesses of all types and sizes throughout Nottinghamshire and the rest of the East Midlands.
---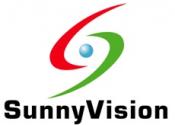 a leading hong kong managed dedicated server, managed hosting and cloud service provider.
---

Ultra-Fast, Reliable and Secure Unlimited Cloud Hosting. Brixly is a hosting brand owned and operated in the UK. We now provide one of the UK's fastest growing hosting platforms designed for the reseller market.
---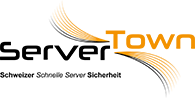 servertown.ch is one of the most secure and flexible provider in Switzerland. Oriented to the needs and demands of the highest quality level, we offer our customers a maximum of security. In addition to web hosting, we offer various high-available server solutions and software development in order to really offer every customer the maximum in flexibility.
---

BI@Work (Business Intelligence at Work), the partner for your Business.
---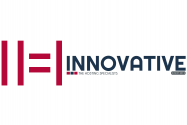 Innovative Hosting is a privately held company that employs 23 of the best people in the business. Our data center maintains compliance for HIPAA, PCI and an SSAE-16 certification. We offer 24/7 Support to our Customers. Today Innovative Hosting provides Shared Hosting, Reseller Hosting, VPS Hosting and Dedicated Servers, and cloud hosting solutions to thousands of businesses from over 18 countries around the world.
---